We use affiliate links. If you purchase something through the links on this page, we may earn a commission at no cost to you. Learn more.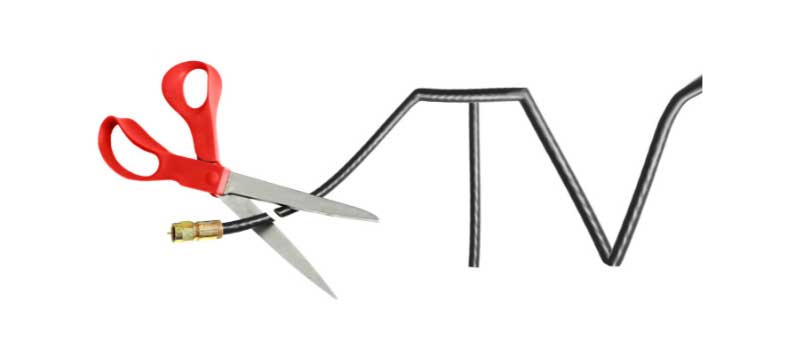 ITEM – I have been a DirecTV customer for almost 30 years, but earlier this week I called them and filed for divorce. Why did I break up with DirecTV and what did I replace it with? Let me give you a bit of history before answering these questions.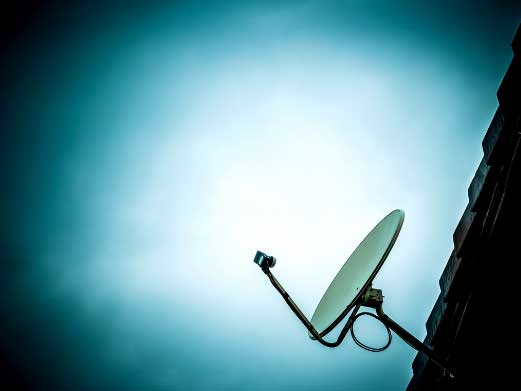 First off, I've always lived in rural areas of southern Indiana that aren't served by any cable TV service. When I was growing up we had a TV tower with a big antenna and I had something similar when I bought my first house and then again with my second house which I am in now. With both my first and second homes, we installed DirecTV for better channel selection. When DirecTV started offering network channels like CBS, ABC, NBC, and FOX, we tore down the TV tower and we were all with DirecTV.
We've been relatively happy with DirecTV over the years, except when there have been network channel outages due to contract disputes. Then, more recently, we were annoyed with bugs in their DVR UI and more importantly the fact that we're paying close to $150 a month for programming that didn't include any premium channels. When I heard that DirecTV was planning to raise prices early this year, I told Jeanne it was time for us to give it a try at cutting the cord. She said okay, so I made the call a few weeks ago to put a hold on my account.
Let's Take a DirecTV Break
During this call with the DirecTV rep, they actually offered to give me a $50 bill discount for 1 year, which would bring my monthly bill down to around $100. I said I would think about it but wanted to keep pausing my account. I've done this many times over the years when we did renovations at home and couldn't use the equipment for an extended period of time. This option is a great way to save money by not paying for something you don't use, so I thought it would be a good way to experience cord cutting.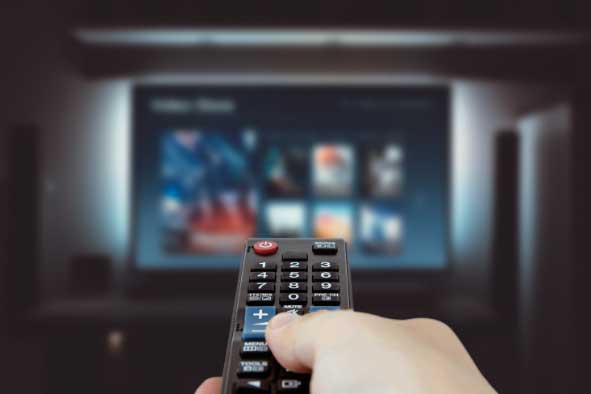 With our DirecTV account on hiatus, we started our first evening of watching TV by streaming a show while we ate our dinner. Our typical nighttime habit was to watch a pre-recorded show on the DirecTV DVR, so it seemed only fitting to stream one of those same shows on Hulu. It was after this show ended that things seemed different. I asked Jeanne what she wanted to watch next and she said "put it on HGTV". I said we can't, we don't have DirecTV anymore…
The rest of the night we went back and forth with "what do you want to watch?" met "I don't know, what do you want to watch?" Finally, I asked her if she wanted me to call DirecTV the next day to take advantage of their $50 monthly discount and she said yes. So much for the cord cutting experience.
DirecTV Has Crazy Policies That Make No Sense
So the next day I called DirecTV and explained the situation and that I wanted to accept their offer from the day before, reactivate the account and take advantage of their $50 discount for the next year. They told me that they COULD NOT reactivate the account. That it had to be off for a full 30 days. I couldn't believe they didn't want to turn it back on so I could start paying them again. It made no sense to me. So I said ok and hung up.
The hardware and software that helped us cut the cord
Back to the experience… At first, I tried to use the Smartcast apps built into my Vizio TV (model V705x-H1) to cast all of our shows, but my Vizio TV lost its mind over the past few months in due to firmware updates that made the reliability of this TV just terrible. I decided to switch to a Apple TV 4K which is a million times better, but we're still having weird issues with the Vizio TV and are seriously considering buying a new (probably Samsung or LG) TV very soon.
When it comes to software and streaming services, I'm lucky that Netflix is ​​free from my cellular provider T-Mobile, but I pay for Hulu, Discovery+, Paramount+, and Apple TV+. I also found out that my cellular provider T-Mobile was offering a deal on the Philo streaming service. This service offers some of our favorite channels such as History, HGTV, AMC and others and even allows you to watch live TV and record your favorite shows.
Once we had no choice but to understand and use only streaming services, we got used to it quickly. And when I say "we", I really mean my wife Jeanne. When it comes to using technology, she has a super power that makes electronics faulty. But even she's getting used to using the Apple TV to find shows she likes to watch. She always yells at me to fix the Vizio TV when it has one of her weird issues, but otherwise it was pretty easy and painless.
I was a bit worried about having issues with my T-Mobile Home Internet as we tend to play shows as background noise while we both surf on laptops and even stream videos on these laptops at the same time as the Apple TV 4K is also streaming. But so far that hasn't been a problem, so yay!
A few days ago, I asked Jeanne what she thought about completely canceling DirecTV instead of turning it back on in a few days. Jeanne gave me the green light to really cut the cord and that's exactly what I did yesterday.
Before cutting the cord and after cutting the cord payments
I was paying $147.84 per month for DirecTV service and now I'm paying around $35.65 per month if you break it all down like this:
Netflix (free with my T-Mobile account)
Paramount+ (free with my T-Mobile account)
Discovery+ $29.99 for 1 year ($2.50 per month)
Hulu $12.99/month
AppleTV+ $49.99 for 1 year ($4.17 per month)
Philo $15 a month with T-Mobile
That's a savings of over $100 per month. I'm not including my monthly $40 T-Mobile Home Internet bill because I would be paying for it anyway. Now I just have to start looking for a new TV purchase! 🙂
Please also see Part 2 of this story – I almost fell for a DirecTV phone scam! – Julie's gadget diary